with homecoming right around the corner that is all that seems to be on my mind at times! silly, i know, but im a senior and this is my last one! now even though i have the dress, the date, the reservations, the flowers, the jewelry...blah blah blah...i dont know what to do for my hair and makeup! i thought tonight would clearly be the best time to search for ideas...instead of studying for my psychology test :) here are my thoughts so far:
i like the pieces around her face. hopefully i can make mine loose like this.
since the neckline and earings im wearing require my hair up, i need something like this. ive done side buns and braids in the past so having it pulled back but still loose is perfect.
this one is also really pretty for the loose-ness
a classic taylor swift up-do, but its very close to what im looking for!
this is pretty make-up, i like the subtle pink lips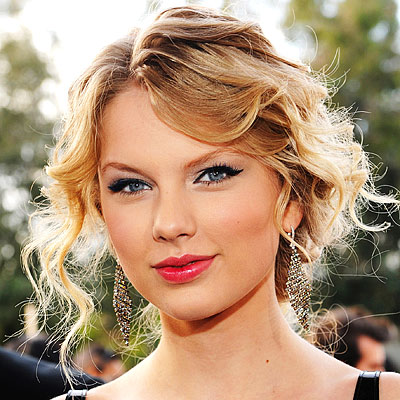 this all over look is almost perfect. im not so daring when it comes to black eye liner but this works on her.
i really like the "natural-but-still-noticeable-and-dramatic-eyes"